That's right! The sequel to
Monomyth
is here! This will be more of a mini-series but I hope you'll all enjoy it as much as the original!
Cast: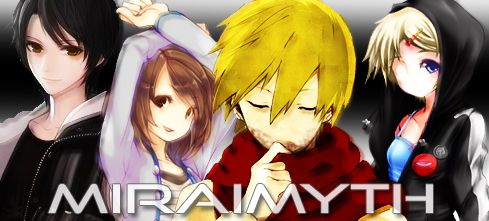 Akira Nomura
- Acid burns to lower jaw, neck, shoulders and chest. Victim of a malicious attack by a student at his junior high that left him withdrawn and unsociable until going to Yamaku. Natsuki befriended him and sees Miss Kapur frequently for counselling. Class 2-3.
Natsuki Takeda
- Achondroplasia, limited to lower body. Bigger than life personality, always with a smart-ass remark or joke. Playfully teases Akira but relies on him a lot too. Walks with a cane sometimes due to fatigue. Class 2-3.
Hikari Endo
- Paralysed from the waist down due to car accident in childhood. Aspiring track star but has a mental block that keeps him from winning. Tutored by Emi Ibarazaki from time to time. Loved by female students. Class 1-1.
Mono aka Mitsu Ono
- Primary Anophthalmia, has no right eye. Eccentric, deceptively clever and only close friend to Hikari. Only member of the (unofficial) Urban Legends Club. Class 1-1.
~~~CONTENTS~~~
Chapter 01: Rolling Start
(below)
Chapter 02: Convergence
Chapter 03: Serendipity
Chapter 04: Prey
Chapter 05: Questions
Chapter 06: Answers
Chapter 07: Progression
Chapter 08: Chance
Chapter 09: Masquerade
Chapter 10: Legacy