I went to a local anime convention as Hisao, paying attention to detail by letting my hair grow out some, clean shaved face, white dress shirt, black tie, and green khakis. I don't quite have the hair but I made sure to keep it a little messy like those hair ends Hisao has.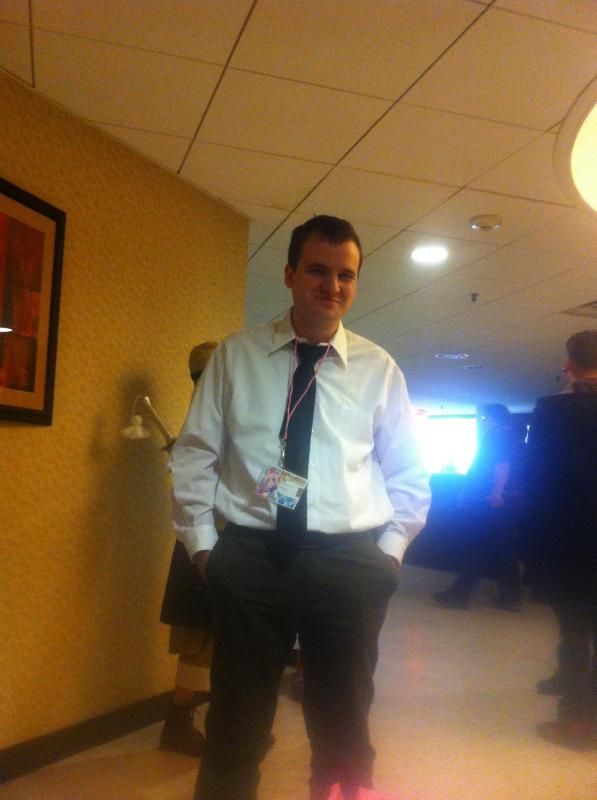 Checking on my heart.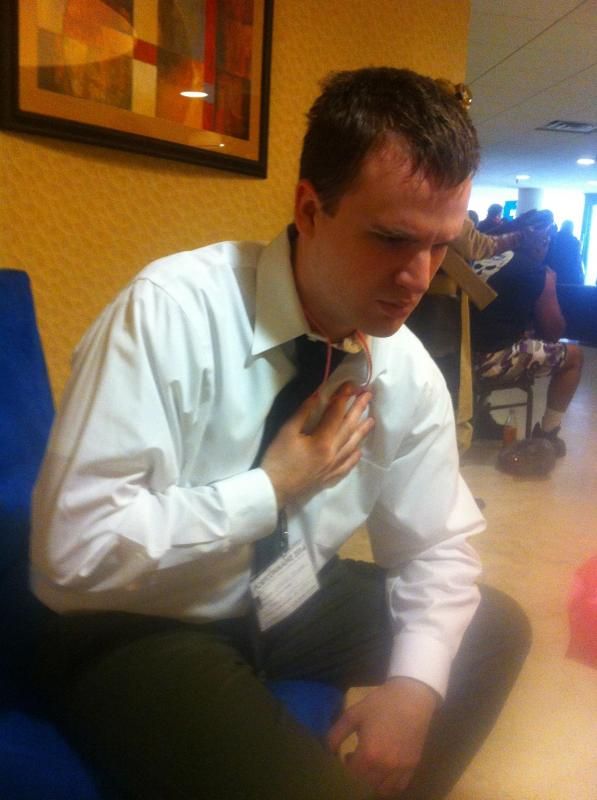 So, what do you guys think?