Okay, I know the relevance this has to Katawa Shoujo is minimal at best, but it's just way too cute not to share. Apparently there was recently a case where a cat who lost its hind paws in an accident got little metal kitty foot prosthetics, and, well, see for yourself: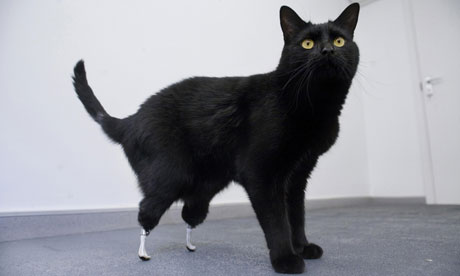 D'awwww.
Here's the original article.
Actually, the procedure was kind of interesting because of the need to implant them directly into the leg bone itself, whereas with human leg prosthetics it's usually okay for them to be removable.
Incidentally, if anybody becomes inspired to make some Emi-with-cat-ears fanart because of this story, I'm totally okay with that. >.>